Transfer Truth: Top 5 Clubs Ashley Cole Might End Up At
Posted on May 20th, 2014 by Matt Styrka
Ashley Cole's 8 Years at Chelsea are up! If the widely reported content of Cole's early hours tweets are to be believed then he has not, and will not be offered a new contact at Stamford Bridge, so where will he take his 33 year old legs next?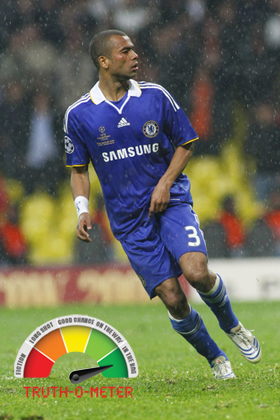 Cole: Truth: 85%
Mourinho has preferred Azpilicueta in Cole's position all season, restricting the 107 cap England man to just 15 starts. Cole could opt to ramp his career down and accept old age as a bench warmer, but everything suggests that he believes he still has the fitness and quality to be a first 11 player at a top club, and we agree. The fuel that's helping this little fire burn hot is the tweets sent out from Cole's official twitter account last night:
And now I'll be looking for another journey in my life hope it can be like my others full of fun and of course WIN something, 👍💯💯💯

— Ashley Cole (@TheRealAC3) May 20, 2014
This message, and the handful that came before it are all that has been required for Cole's Chelsea career to have come to a close. Although their late night nature, tone, and content might suggest that a drink or two was consumed before they were sent, the lack of a rebuttal from player or club in the hours that have followed makes the chances of a retraction increasingly unlikely.
If Cole's late season performances are anything to go by then he still has at least a season or two of top flight football left in him so where will Ashley go to next?
1. Liverpool
Jaimie Redknapp's comments to Sky Sports suggest that Liverpool would be an ideal place for him, and we tend to agree.
The blame for Liverpool's title capitulation last season has been firmly, and rightly laid at the door of their defence and with Liverpool trying to re-establish themselves as regular title contenders, a player of Cole's calibre and credibility would fit the bill perfectly.
It might not be a long term solution, but it would give Flanigan a season or two to mature and give Liverpool time to assess all the options. It could be even more attractive to Cole, who has had time working with Rodger's at Chelsea.
Likeliness of Signing: 25%
Fit at Club: 80%
2. Arsenal
Kieran Gibbs is fast emerging as a very good left back, and Arsenal do have Monreal to boot, but it's fair to say neither player possesses the experience or quality of Cole. Whilst Wenger does have a reputation for signing younger players, over the years he has shown an openness to bringing old Arsenal legends back as he did with Henry and Flamini, both to great effect and there is a chance it could happen again.
Likeliness of Signing: 10%
Fit at Club: 70%
3. Manchester United
Patrice Evra is touted to be seeking pastures new, and whilst Louis Van Gaal will be tasked with rebuilding an ageing United side, he might be tempted to use a second hand part here or there. If the pursuit for Luke Shaw falls foul the Cole could be a very good stop gap to finding fresh new talent in a position that will be left wide open if Evra departs.
Likeliness of Signing: 10%
Fit at Club: 80%
4. Europe
Whilst official interest is almost non-existent right now, there will undoubtedly be 2 or 3 top European clubs looking closely at Cole. Real Madrid, PSG and Galatasaray have already been mentioned as the kind of Champions League clubs with reputations for paying big wages to ageing players and their bank rolls would likely provide the highest swans song to Cashley if he wanted one final pay day in the sunshine.
Likeliness of Signing in Europe: 30%
5. America
The MLS has become the go to destination for former European stars wanting to earn a huge pay packet to continue playing the game at a decent level well in to their advancing years. Of course that move would come with the glamour of the life style and good times that Cole has developed a reputation for enjoying. The move would suit him well and he may well be tempted by a move across the pond.
Likeliness of Signing in America: 25%
Truth-o-meter
Whilst we await an official comment from Chelsea, there is still a small chance that Cole will be offered a new contract and his late night tweet will be viewed as an unfortunate drunken outburst but as the minutes tick by, this is becoming increasingly unlikely so we're giving this one a truth rating of 85%, especially as the logic of a move fits well too. Cole is still too good to be warming the bench at any club.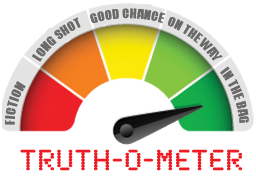 Likeliness of a Move: 85%