Transfer Truth: The Truth on Remy to Arsenal or Liverpool
Posted on May 23rd, 2014 by Araz Heydariyehzadeh
With 14 goals and 3 assists in 24 league starts on loan at Newcastle last season, QPR striker Loic Remy sits on a pretty short list of front men that have proven their Premier League class and may be available at something close to a reasonable price. So is he heading to Arsenal or Liverpool this summer?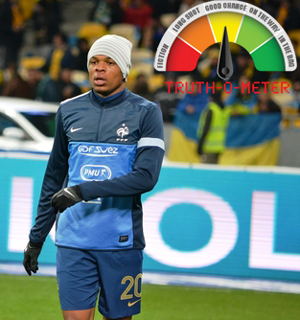 Remy: Truth: 45%
The stories on a potential move to The Emirates or Anfield have gathered pace over the past few days, the idea being that his current club QPR would be too small to sustain his desires, even if they are promoted back to the Premier League. With a healthy return of goals from somewhat limited game time, Remy has established himself as the pacey, lethal front man who could fit in at any top side so a move somewhere seems immanent.
Arsenal's Invite
There are a couple of reasons why he is being linked to Arsenal, and some even make sense. Staying in London is something Remy is probably keen on and with Wenger at the Emirates, Remy would effectively be in a little France just a couple of hours from Paris.
Of course Wenger has a penchant for signing players from his home land and Remy possesses something Arsenal lacked most of last season. He has genuine pace and the ability to run in behind players. If Arsenal had had one or two more players like that in 2013/14 the title may well have been within reach and it's been well publicised that Wenger desperately needs to strengthen his attacking options and rid himself of having a Champions League team whose embarrassing plan "B" is Yaya Sonogo. In that sense Remy ticks a lot of boxes and would be available for a good price without extortionate wages.
Sadly, little of this is currently fueling the speculation. The main basis of most of the stories, iuncluding the source story in the Daily Mail fall back on the dubious, unquoted and unnamed "source close to the player".
The extra comical bait on the hook is that Remy was seen in Bicary Sagna's box at The Emirates during Arsenal's last game of the season. This part of the story is a fact, the images were shown in live TV, but to say this means he will be signing for Arsenal is a presumptuous to say the least. Even when Wenger was directly questioned about it he said:

I hope he paid for his ticket! I did not invite him.
There is absolutely nothing you can read in to Wenger's comment, the Arsenal manager has never been forthcoming about his transfer targets.
Despite the fact that much of the latest reporting of this story is based on the teeniest scraps of logical leap lunacy, it is possible to make a very strong case as to why Wenger should be looking very seriously at Remy.
Liverpool Lure
If there is one department where Liverpool were definitely not lacking last season, it was in attack. Suarez and Sturridge were the 1st and 2nd place top scorers in the Premier League with Sterling and others adding extra power in the flanks of Rodger's 3 pronged attack. With Borini set to return from his loan spell it would be sensible to think Rodgers will be spending his time focusing defenders or maybe an out and out winger.
Whilst adding quality like Remy to the squad would be welcome, he probably would be wise not to put himself in a situation where he has three top strikers all capable of operating in the wide positions, but all of whom would rather be playing center forward, especially when they could all be the high maintenance kind. An out and out winger would be a much more useful addition to his squad.
With no comment from Anfield we can only say that a player like Remy should not be a top priority for Rodgers' unless Suarez is really on his way out.
Truth-o-meter
The reemergence of this story is based on little more than a need to write headlines. Having said that, signing Remy would make a huge deal of sense for Arsenal from a lot of important perspectives including tactical and financial. Remy ticks all the boxes of what Arsenal need right now and would make a cracking signing at around half of what Suarez might have cost last year.
The added bonus is that his time in the Premier League over the past 2 seasons has proven his worth as a top player, and he has expressed his desire to play for the very top sides, so there is a really strong possibility of a move.
The move makes much less sense for Liverpool and with Rodgers likely to be focusing more on his defence, Anfield seems a less likely destination for the QPR striker.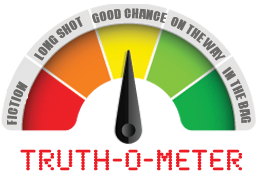 Likeliness of Signing for Arsenal: 35%
Fit at Club: 80%