Transfer Truth: The Truth on Hazard to PSG
Posted on May 22nd, 2014 by Araz Heydariyehzadeh
With the world cup around the corner movements in the transfer market have stalled, leaving the rumour mongers with little to feast on. In the game of desperate straw clutching, the possibility of Chelsea top scorer Eden Hazard moving to PSG in a £50m move has started doing the rounds.

Hazard: Truth: 20%
Hazard is one of the hottest properties in Europe, and one of the Chelsea clan that was able to adapt his already impressive game to suit Mourinho's arrival, but the whispers winding up this little cuckoo clock come from the notion that Hazard would happier hitting teams where it hurts instead of being asked to do his bit at the back, and there may be a teeny bit of reasonable logic behind them.
All By Myself
The core of the rumours around Hazard's exit stem back to some old words spoken by the Belgian shortly after Chelsea's champions league exit, where he made what could be interpreted as a scathing attack on Mourinho's tactics:

Chelsea are not made to play football. We are good on the counter-attack, a bit like Real against Bayern Munich. Often, I'm asked to do it all by myself and it's not easy.
This comment is the route of all the speculation, and it has been suggested that it lead to a bust up between the two, although there is no evidence to back this up. Mourinho was directly questioned about Hazard's comment and dismissed it as being taken out of context:

As far as I am concerned, he was reported as being critical, but there was nothing critical in what he said...there is nothing there.
Mourinho did go on to say something that has then been crafted in to a rift, but we don't see it like that, you can read the quote reported in the Daily Mirror and judge for yourself:

Eden is the kind of player who is not so mentally ready to look back at his left-back and lay down his life for him.
Now this might suggest that Mourinho expects more from Hazard, which would be a little unkind, and if you were really creative you could suggest that Hazard is an attacking midfielder being shoved in to a role that doesn't make use of his best assets. Failing to do that is exactly what cost Juan Mata his Chelsea place so Hazard could go the same way, but any manager would be a fool to let a player of that quality leave but then again you could say the same of Mata.
No Role for Eden
Hazard appears to feel that Chelsea's style of play under Mourinho might leave him with a little too much to do. Whilst you have to give him huge credit for adapting his game under Mourinho to make more defensive contribution whilst adding 5 more goals to his tally than he managed the previous season, the relentless requirements of his role meant that he tired later on in the season. Hazard managed no goals or assists in Chelsea's last 7 league games and had to sit 3 games out.
It might then start to make sense that Hazard could fancy himself at a club that gives him a more liberal role in attack, but that's all there is to this, speculation that the Mourinho way is not the right way for him.
PSG
PSG are said to have made Hazard their number one target, of course they have the budget but with Financial Fair Play already kicking them hard they will be very cautious about spending the kind of money and paying the kind of wages that Hazard might demand.
Whilst the French club have no permission to speak to the player, and have made no official comment any rumour linking the two is base purely on PSG having the wallet to do the deal.
Truth-o-meter
The dated quotes that this story is built on are speculative at best. There really is little to suggest a rift between player and manager. Like all good stories though, there is a little kernel of potential truth in there.
You can well imagine that a brilliant attacking player like Hazard might be frustrated by the amount of defending he has to do, but to suggest this has fully manifested in to a desire to leave is a huge leap in to the land of close season lampoonery so we're giving this one a higher truth rating than it probably deserves at 20%. It would be even lower had Mourinho not so brutally outcast, then sold twice player of the season Juan Mata for pretty much the same criticism that he made of Hazard after the game against Athletico Madrid.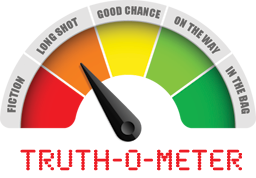 Likeliness of Signing: 20%
Fit at Club: 80%